All my mandalas are centered around love, light, healing and spiritual growth.
Working with energy as an evolutionary midwife, I serve people to find the strength to grow, to become joyous and positive, to facilitate their own healing.
My mandalas reflect on this. From clean to the most intricate design, all are balanced to guide the viewer to a state of mind that assists in meditation and finding peace. They are uplifting the spirit, serving to discover true self love and inner healing. Each one seeks to open the heart to knowing that life is abundance and every experience designed to take us closer to our highest aspirations.
A limited number of my mandalas are for sale. Some are available in several variations or colors. Please contact me at gitte@europagitte.com with any questions.
With deep gratitude to everyone and everything that has taken me where I am now! I honor your service and keep on growing & glowing!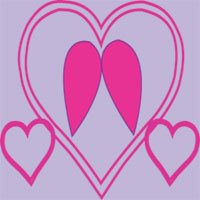 Please click here to see the Mandalas
Teacher - Speaker - Artist - Dancer
Reiki Master - Crystal Adept
Evolutionary Midwife
Europa Gitte
I can help you to recognize the work you need to do in order to achieve your own highest potential. It will be my pleasure to offer you many different tools and practices for a joyful transformation. From Sound to hands-on healings, from talking to dancing, together we can find the road that work best for you.
Services offered:

Energy / Crystal Healing Treatments
Life Coach
Personal Growth Management
Grief Integration
House Clearing/Cleaning / Smudging
Medicine Wheels / Sacred Circle Building
Feng Shui (home and office)
Crystal Grids for people, homes and office
Sound Healings
Meditations
Ceremonies for all occasions
Personalized Mandalas
P.O. Box 5321
Palm Springs, CA 92263