Reiki / Crystal Energy Expansion - A hands-on healing method practiced all over the world, Reiki is a Japanese world that translates to "Universal Life Force Energy".
An intelligent form of energy, Reiki is channeled by the practitioner to go within the receiver where ever it is needed the most for the highest good of the one receiving the energy.
Reiki works on the emotional, mental, physical and metaphysical level of your body and aids you in being whole in body, mind and spirit. A Reiki session will always be very relaxing, grounding, calming and it will center and energize your body mind and spirit. Reiki will help you finding peace and mental clarity.
I combine Reiki with Crystals who add their own beauty and energy to heighten the healing process that takes place during a session. Crystals and Gemstones are one of earth's gift to us. Grown in many cases over millions of years, they have all kinds of different properties to help you achieve a higher state of health. They can purify homes and people, ground/anchor us to the earth, they can calm and they can energize us. What ever you need, there is a stone that will help you.
Each stone has it's own unique properties with the power to give what we need in this exact moment. They come in all kinds of different shapes and colors and work on an energetic level to balance our chakras and energy systems.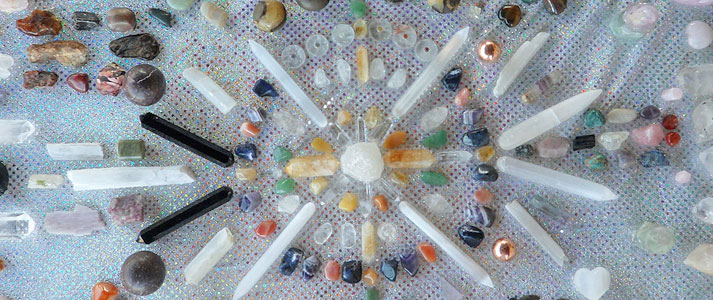 ---
Every person has their own individual needs and patterns.
As an Evolutionary Midwife I can help you find your unique way of growing.
You need to have your healing tools geared specifically towards your unique needs.
Ask me what I can do for you!
---
Other Popular Services:
Reiki & Crystal Expansions
Soul Connections
Distance Reiki
Reiki Attunements
Love Oracle Readings
Life Coach
Personal Growth Management
Wedding Officiant
Grief Integration
Crystal Bowls - Sound Healings - Reiki Resonance
House Clearing / Cleaning / Smudging
Medicine Wheels / Sacred Circle Building
Feng Shui (home and office)
Crystal Grids for people, homes and office
Meditations
Ceremonies for all occasions
Personalized Mandalas

Price List
Reiki / Crystal Expansion:

In Person, Personal Online session or Distance
1 hour - ...$111
90 min. - ...$155
2 hours - ...$199

---

Soul Connection / Life Mastery Session

In Person or Online/Phone
Let's have a conversation with your soul, bring into consciousness your desires, your light, your unconditional love.
1 hour - ...$111
2 hours - ...$199

---

The Ultimate Experience:

Gift yourself the time to go deep. The most thorough energy analysis of your emotional, mental, physical and spiritual state of being. A deep Soul Connection session, then moving on to the Reiki and Crystal Experience. (Give yourself up to 3 hours)
...$255

---

A Day of Nurture and Healing:

Let's talk about you! What you need, what you want, who you want to be?
Let's spend a day together and talk about what you need. We'll start with a deep analyzis of your energy (Reiki) and a card reading to see where you are.
We take time to look into options that can help you move forward in your jouney. I'll take you into nature if appropriate and we have a healthy vegan meal.
You come away with many new ideas on how to create / dream your highest future.
...$333

---

Be a Life Master:

A month of support to set you on a journey of self discovery and transformation towards a successful life of peace and abundance. Available in person and online. For more information, click here
...$555

---

Reiki I

Learn how to use Reiki for Yourself
...$111



Reiki II

How to use Reiki to assist others
Become a Reiki Practitioner
Reiki I is a prerequisite

...$222



Reiki I & II

A combined introduction to Reiki for yourself and be a Practitioner at the same time.

...$222



Reiki Master Attunement Ceremony:


...$444

---

Wedding Officiant

Want to get Married? Congratulations!
Looking for an Officiant that personalizes your ceremony to your specific needs and wants? Look no further
Contact me via email directly for details.

...$444

---

All of the services are offered by Appointment only.
Other services, ask for prices.
You can also hire me for private parties and events. Ask for availability and prices
My Schedule
Reiki Healing Circle - Online Event
2nd and 4th Sunday of every Month 2 pm PST
Please email to receive current information on the next circle.
Reiki Healing Circle - In person
Every 1st Saturday of the the month @ 3 pm PST at Crystal Fantasy in Palm Springs
Every 3rd Sunday of the month @ 2 pm PST at Crystal Fantasy in Palm Springs
---
For most of the year, you can find me Thursdays and Fridays at Crystal Fantasy, a Metaphysical Store in downtown Palm Springs, CA
offering Reiki / Energy Expansions and Soul Connections.
Click here to see more about Crystal Fantasy
Ask me for personalized services, private sessions, attunements, sound healings (Reiki Resonance), meditations and work shop facilitating